We are open every day Monday to Saturday from 4pm till midnight.
Every day we have different variations of tapas: meat, cheese, vegan, seafood, sweet, but also GLUTEN FREE. The menu changes depending on what's hot right now, therefore you'll always have something to look forward to. So don't hesitate to come and experience for yourself the best tapas in Prague.

And if you are not in the mood for tapas, no worries, because you can also enjoy the unique Paella prepared by Josef Kolařík. If you don't know who he is, here's a hint: he represents the Czech Republic in the Paella World Cup. And believe us, he really rocks at it.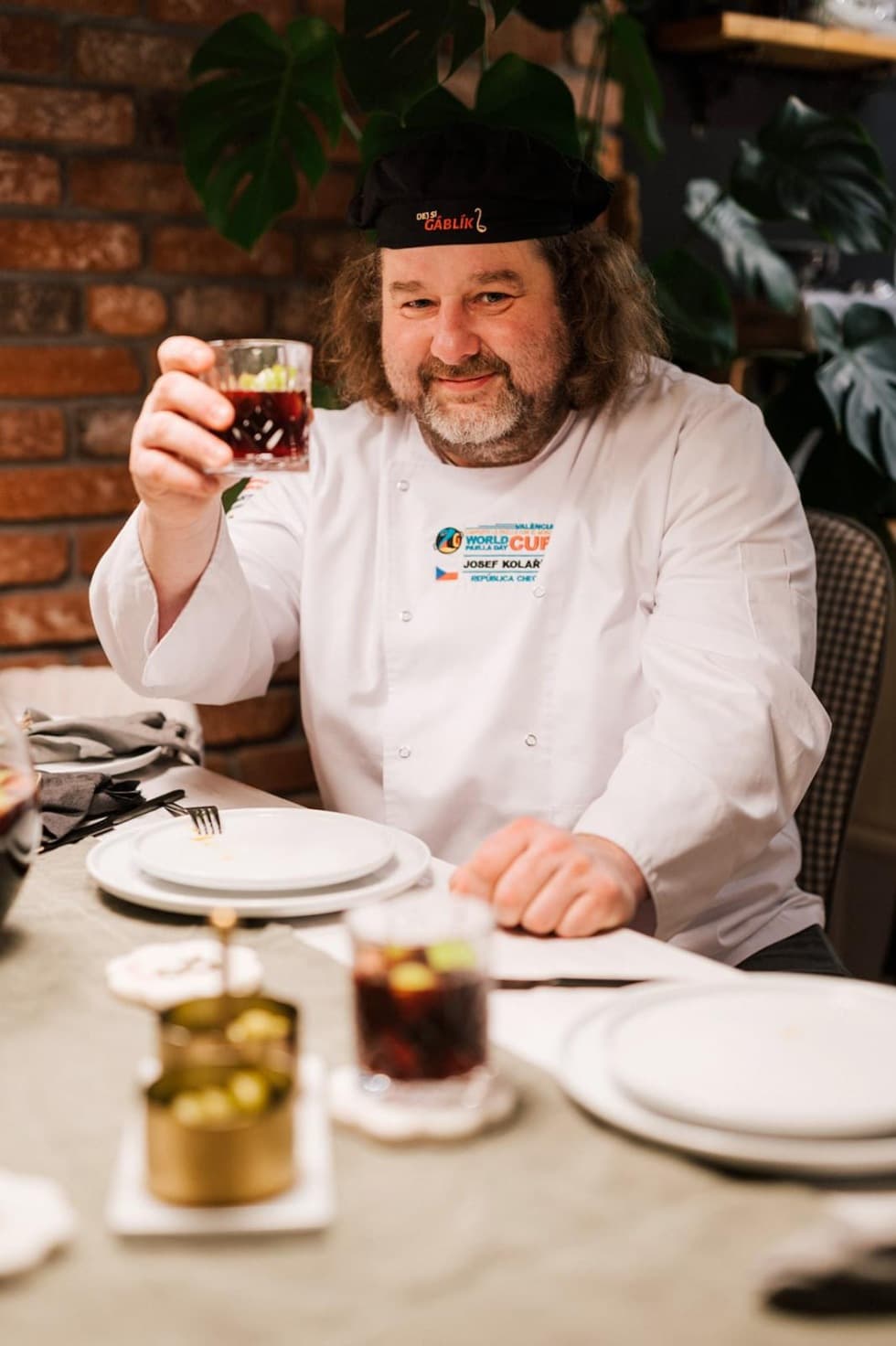 Paella Valenciana
Unique Paella prepared by Josef Kolařík
Are you a big fan of delicious and high-quality wine? Then you are in the right place because we have been dedicating ourselves to wine for many years now and as a result, we can offer it to you accordingly to your wishes. Just tell our staff what you want and thanks to our knowhow, your palate will be delighted with the selection.
For beer lovers, we always have quality craft beer on tap, and we also think about those who prefer non-alcoholic beer.
Beer on tap
Brewery Chříč Pazdrát 11% 0.5l
Brewery Chříč Pazdrát 11% 0.3l
Soft drinks
Home-made lemonades, Cola, Tonic, and soft wine
Liquors
Quality gin, rums, whisky, or vodka
Mixed drinks
Gin Tonic & Cuba Libre and much more...
The unique tapas bar concept in the centre of Prague combines great Spanish gastronomy, a wide range of excellent European wines, perfect Czech craft beer, delicious Italian coffee, and cool mixers.
The variability of our beautiful spaces offers the possibility of a pleasant evening for two, to celebrate a birthday with your friends or family and finally to use the space for a business meeting for example. There are many reasons to sit with us and we look forward to welcoming you.
Address
Bartolomějská 13, Prague 1
Contact and reservations
Opening hours
Monday - Saturday: 16:00 – 24:00
(We answer the phone during our open hours.)
Follow us on social media!